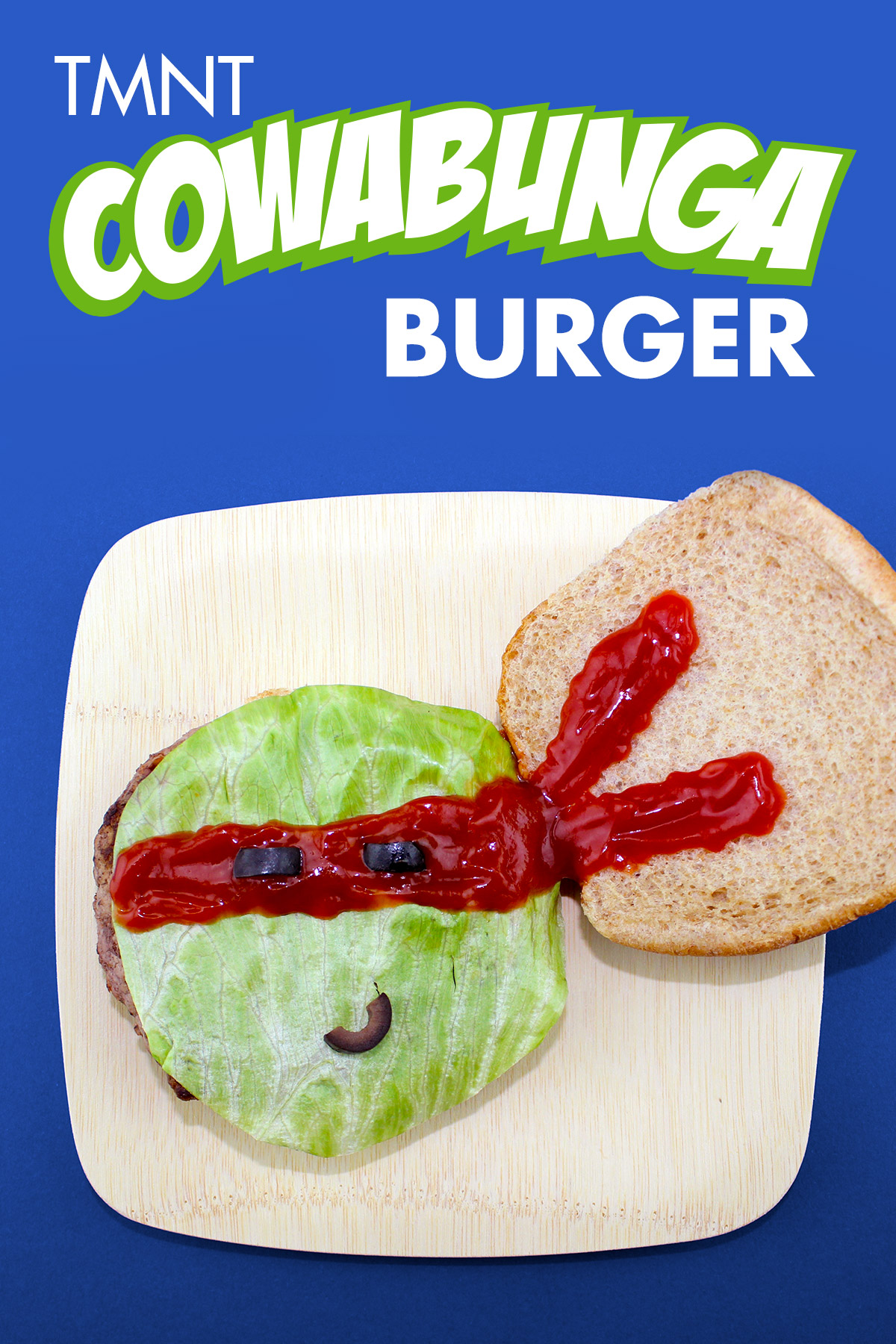 Whether your prepping a large batch of burgers for a TMNT party, or just making dinner a little more rad for the Ninja Turtles fanatic in your household, this recipe is sure to delight! Customize your own by substituting veggie burgers, turkey burgers, and different types of buns for vegetarian and gluten-free alternatives.
(Difficulty Level: Easy)
What You'll Need
Ball Park Flame Grilled Beef Patty
Burger bun of your choice
Iceberg lettuce
Ketchup
Black olives, sliced
How to Make
Step One: Cook burger to your desired degree of done-ness.
Step Two: Place burger on your bun, leaving it open-face. Place a bib of iceberg lettuce atop the burger. If needed, trim the bib around the edges of the burger, using the photo for reference.
Step Three: Using the photo for reference, use ketchup to make Raph's red mask across both sides of the open-face sandwich, and finish with sliced black olive halves for eyes and a mouth.
Your burger is ready. Time to CHOW-abunga!
Get it?
Click here for more TMNT tips, tricks, and activities.